We help you develop games
Range of services we provide
Tell us your requirements and we will work with you to bring your idea to life.
Narrative design
Architecture visualization
Environment & level design
Character modelling
Game music
End-to-End game development
Game management
UI/UX
App development
Website development
Product visualization
Creativity
Creativity and innovation drives are design decisions.
Expertise
We have an exceptional team of professionals who are experts in their domain.
Continuous support
We offer support during and after handoff to ensure the process is seamless.
End-to-End
Game Development
Our end-to-end game development service takes your game from ideation to launch, covering every stage of the development process. Our team of experts will work with you to create a comprehensive game design, develop high-quality code, create stunning art and sound assets, and test and refine your game until it's ready for launch. We also offer post-launch support to ensure that your game stays up-to-date and continues to delight your players.
Narrative Design
Our narrative design service creates compelling stories that draw players into your game's world. Our team of experienced writers will work with you to create rich characters, intricate plotlines, and immersive dialogues that deepen your game's narrative and player engagement. From the game's overall story arc to the smallest character details, we'll craft a story that captivates your players and brings your game to life.
Environment And Level Design
Our environment and level design service brings your game world to life, creating immersive environments that transport players to another world. Our expert team of designers will work with you to create stunning landscapes, intricate levels, and detailed environments that enhance your game's story and gameplay. From the initial concept art to the final level design, we'll collaborate with you to create an unforgettable gaming experience.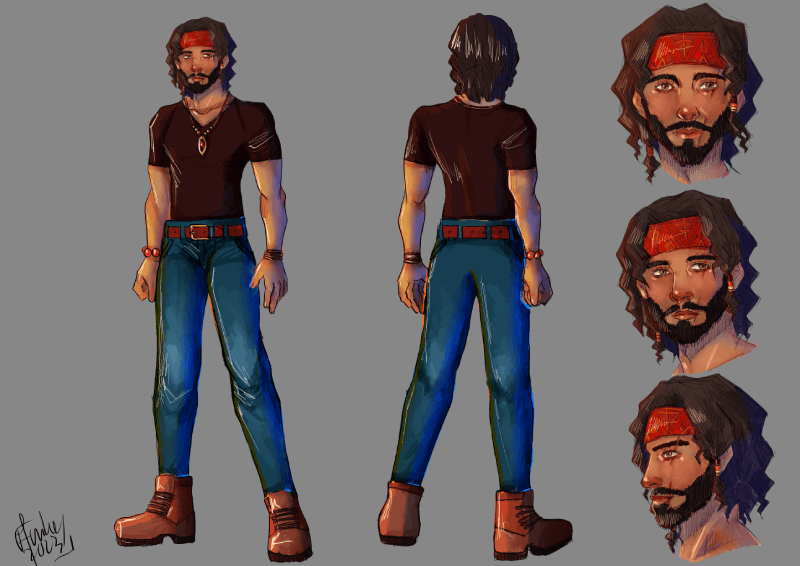 Character Modelling
Our character modeling service brings your game's characters to life with stunning detail and realism. Our expert team of artists and designers use the latest software and techniques to create 3D models that capture the essence of your game's characters, from their appearance to their personalities. Whether you're looking for realistic human characters or mythical creatures, we'll create models that match your vision and bring your game's world to life.